"This achievement presents exciting opportunities for collaborations in the future and serves as an excellent demonstration of cross-cultural creative innovation in action." – Angelo Vermeulen
Awhiworld BIOS project gets international and local artists tuning into Whangarei Art Museum
I am honored to have been invited to collaborate with Awhiworld and ThoTho on this inspiring lab/exhibition on the cutting edge intersections of art, technology, and nature. Think bio plastics, 3D printing, parallel realities, bio receptivity, E textiles…the scope and potential of these fields is mind blowing. Dr Maggie Buxton, Kim Newall, Vivian Thonger, and Alan Thomas are pioneers in their fields working with peers in Scotland, Brazil, and the United States, including Angelo Vermeulen, former crew commander for the Nasa-funded HI-SEAS Mars simulation and co-founder of SEADS. My humble role was to harness my platform and skills as an artist to raise the profile of and feed the project. To do this, I first had to come to understand how I connect with the project. 
Finding songs to cover and writing my own:
You'd think there'd be many songs about plants and nature, and there are…sort of. Most songs that reference nature use it only as a metaphor to describe some facet of humanness, not to extoll the virtue of plants and nature themselves. Singing songs that compared the beauty of a lover to a summer rose hardly seemed to fit the prompt. Turns out that humans are very bad at centering things other than ourselves. In The Journal of Responsible Technology, an article called From Human Centered to Life Centered Design: Considering environmental and ethical concerns in the design of interactive products led me to wonder what non-human centered narrative design could look like in a song.
I struggled even to imagine it. Not only do I not identify very strongly with nature, but I feel almost completely separate from it. I'm compelled by nature. I crave a oneness with it that I can't ever seem to attain. As much as I wanted to jump straight to writing a life-centered song, you can only write what I know. Here's what I know: In some ways plants have evolved better than us. We're successful as a species to our own detriment. Not only does our expansion threaten the very resources upon which we and all other living beings depend, but we have the unique distinction of making ourselves miserable in the process. To quote some much wiser people
"We are alive just as nature is alive; to be here, to be beautiful and strange." – Melanie Lau
"If you are depressed, you are living in the Past. If you are anxious, living in the future. If you are at peace you are living in the moment. – Lao Tzu
We are the least miserable when we remember that we are, to quote Alan Watts, "Alive just to be alive." 
You know who doesn't have to be reminded of that? Plants! The nature of nature beyond us… With this song I hoped to examine how humans like me become separate from plants/nature, and the lessons we can learn from them. 
Music, lyrics, and performance by Maggie Cocco. VJ featuring plantlife by Kim Newall. Video by Micky Nogher.
Just To Be Alive

Music and lyrics by Maggie Cocco
How do you feel more real on a movie

screen than when in my sight?

I've wanted to touch you my whole life,

now that I can it doesn't feel right
Nature took the nature out of me

Purpose has its purpose purposely

I wanna be alive just to be alive
Time is a construct and I don't think

it was our best; we're losing our minds

What's good is good till it's too good,

Becomes meaningless; imbalance is strife
If I can't be one with you I possess

Past dwelling or purchase I obsess

Where do you draw the line?

When are you alive

Just to be alive

Like flowers are alive

And nature is alive

The earth is alive

Beauty strange and alive
The striving feels more like surviving than thriving

The striving feels more like surviving than thriving

The striving feels more like surviving

than thriving, oh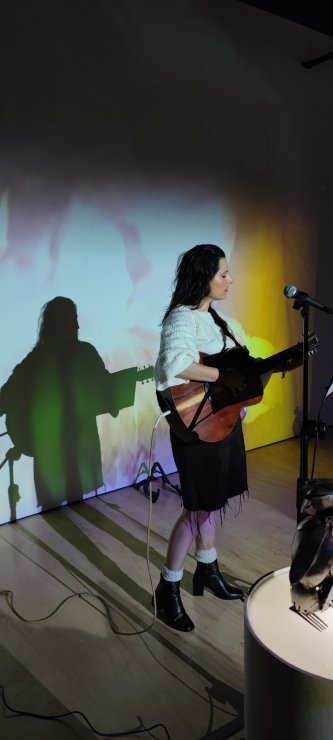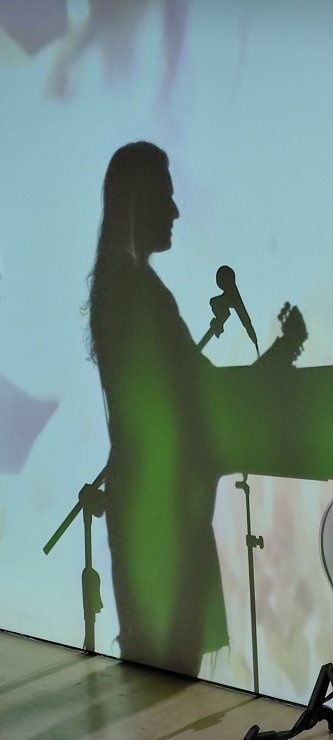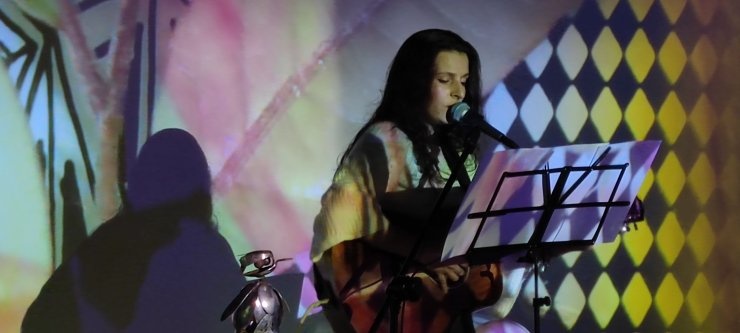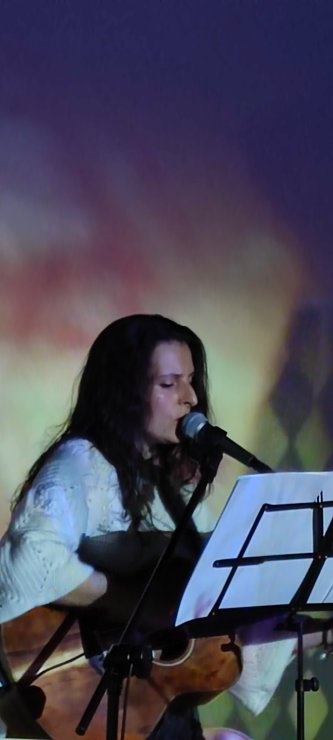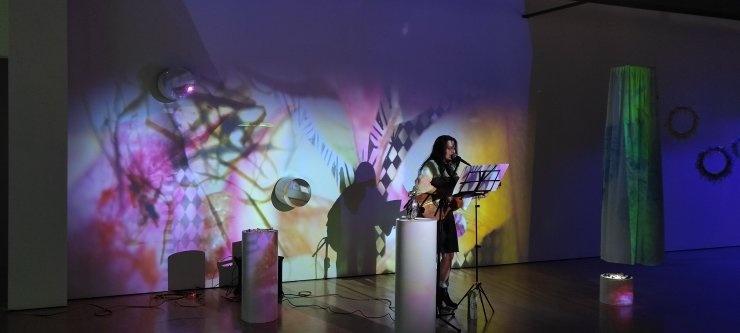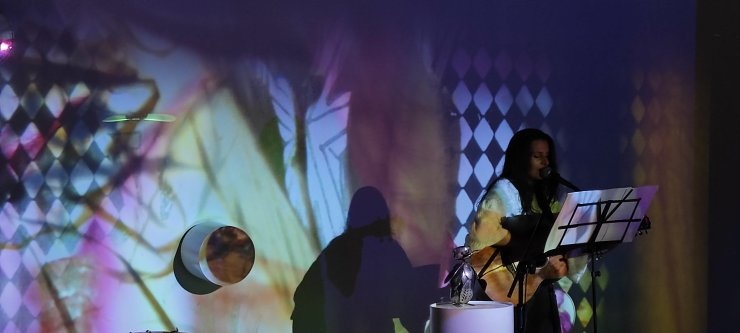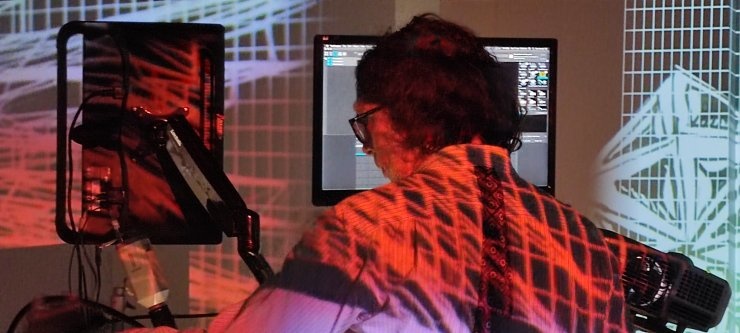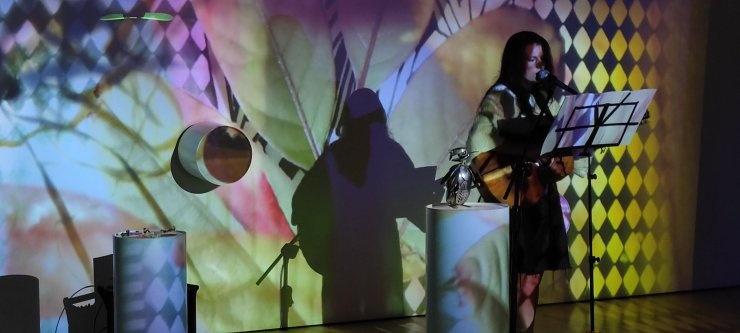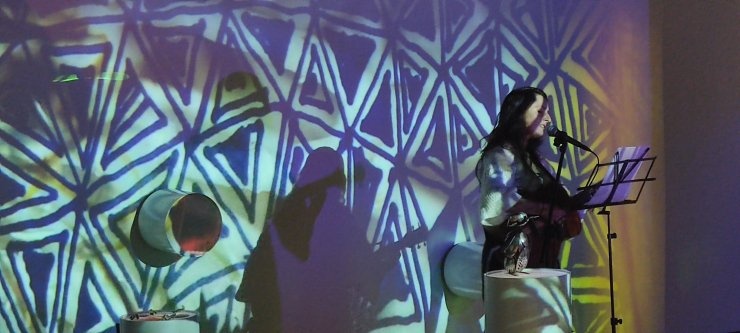 Special thanks to the Whangarei Art Museum for hosting and to ThoTho for inviting me to improvise with their performance piece, pictured below. To support this project and more, follow Awhiworld on Facebook and Instagram.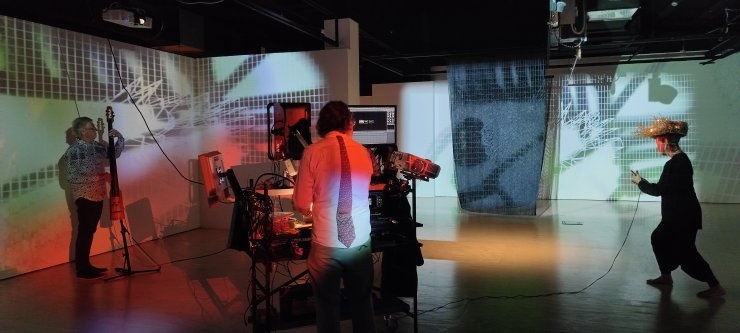 Perspectives 📷 by Micky Nogher
Upcoming Events:
June 24th: GOING LOCAL Independent New Zealand Panel & Showcase at ONEONESIX, Whangarei
June 23-25: LIKE A MOTH Behind the Scenes: making of an an analog album
26th: Giant Drop In Community Choir Whangarei
June 29th: Maggie Cocco Acoustic at Botticelli
June 30-31st: Raglan Artist Collab
July 2nd: Titirangi RSA  
July 2nd The Whiskey, Auckland
July 7th Laldy and Social Graces at ONEONESIX
Lifestock Lessons: The Water Is Wide
Podcast: Northland Artists' Conversation with Maggie Cocco
SPONSORS NEEDED:
Tony has a strong baritone and natural musicianship. He has studied piano for many years and is learning to sing like his father and grandfather before him. Tony is differently abled and has limited funds. Tony studies with Maggie Cocco Music for two hours each week. His goal is to sing with the bands at the local music clubs, but also to sing for fun and his health. Subsidizing needs for Tony are $60/week.
Christian is a Detroit native and was recently adopted into a big loving family of 7. Mom noticed right away that Christian is a naturally gifted singer, and enlisted Maggie Cocco Music to help prepare Christian for her audition with the prestigious Detroit Youth Chorus. She got in – Congratulations Christian! And now takes weekly lessons in music theory and singing with Maggie Cocco Music. Subsidizing needs for Christian are $220/month.
Finances should not be a barrier to living your best life! Maggie Cocco Music services are Pay What You Can so that persons who mightn't otherwise be able to afford them have access to quality music education and services. Support Maggie Cocco Music in this mission by giving a one-time gift (ask me how) or becoming a sustainer on Patreon 🤍